Chimney Brothers
Mick Jagger 'Had Italian Drugs'
CD & LP
€ 12
(Muze 25)
Mei 2006
This album is also available on white vinyl for € 12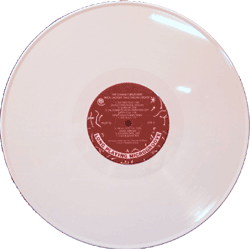 This time the four Brothers from Amsterdam got their inspiration from the Rock 'n' Roll tunes of the fifties. The result: an album full of very energetic songs that often don't even exceed two minutes. Chimney Bros only slow down for two acoustic jazz ballads so they can hit the gas pedal again. The surf sound you know so well from the Brothers has also returned in songs like 'Heartbeat' and the theme song from the movie Arabesque. And be sure to check out the very special 'Chimney Twist'!

All songs on Mick Jagger 'Had Italian Drugs' were recorded and mixed by Henk Jonkers (ex-half of the Dutch underground, of late a member of the band Hallo Venray), just like their last 10"/CD-EP.

Need we say more? Rock on!

Tracklist
01 : She Said Yeah
02 : Shake Up


03 : I'm Gonna Sit Right Down And Cry (Over You)
04 : Side Walk
05 : I'm All For You


06 : Chimney Twist
07 : Cats & Dogs
08 : Cool Shake
09 : Heartbeat
10 : Coffee Cooler
11 : Arabesque
12 : Fully Lined
13 : 708
14 : Street Corner
Arne Wolfswinkel - Guitars
Rik van den Bosch - Guitars, voices
Ruben Chatlein - Drums
Wei-Ti Wu - Bass guitar

Recorded By Henk Jonkers at the Onder de Brug studio, Amsterdam
Mastered by Dirk Sloos at Muze central Eindhoven.